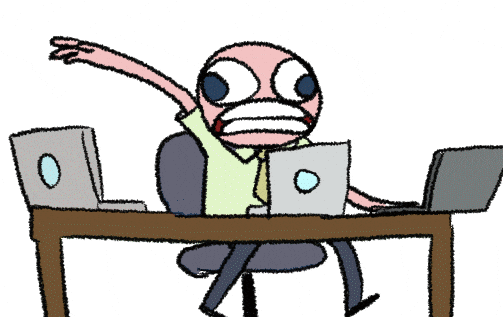 As the semester comes to an end, stress levels skyrocket, sleep time drastically decreases, and the demand for coffee goes through the roof. Students gear up to spend 3/4 of their time in the library; listening to pages flip frantically, computer keys typing away, and the occasional emotional breakdown. We've all been there, done that– and with experience comes different ways to learn how to pull yourself together after falling apart. Here is some advice for everyone who is feeling even the slightest bit overwhelmed.
1. We all go through it. I have never in my entire college career met a student who was not phased by final papers, presentations, exams and last minute work. There may be some of you out there who can handle the pressure very easily (HUGE kudos to you!), but not all students are capable of that. There is a lot to get done in such a short amount of time. You may feel like there is no organizer/planner in the world that can help you properly manage your time the last few weeks of classes, especially those of us who work and have other commitments on the side. Don't think that you're the only one going through this. Even those who seem to be well put together can be feeling overwhelmed.
2. Your feelings are not erroneous. This is so important! Just because others around you seem to be taking it easier than you doesn't mean that you can't express how you feel. If it feels like the weight of the world is on your shoulders and you need to let it out, then do just that: LET IT OUT! Don't ever let anyone tell you that you're overreacting. Your mental health is incredibly important, always remember that. Letting go of that feeling is one of the best things you can do for yourself. So if crying about it makes you feel better, then do it. No one's holding it against you.
3. Talk to someone about it. Whether it's a friend or a counselor on campus, talking about your feelings helps you let go of all of the negative feelings. Keeping them bottled up is not healthy. The sooner you talk about it, the better you will feel. Check out counseling services on campus!
4. Pace yourself. Don't think about all of the assignments that need to get done all at the same time. It is the easiest way to make yourself overwhelmed. Instead, write down a list of all of the assignments, exams and presentations in order of importance by due date and amount of work or studying that needs to be put in. That way, you get all of the assignments with close due dates done first and go crossing them off of the list. Focusing on one assignment at a time is less overwhelming than looking at the big picture.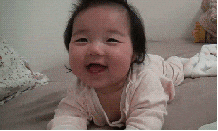 5. Try to get plenty of sleep, stay hydrated and eat. Take naps in-between study sessions or go grab a bite to eat. Coffee does help keep you awake, but too much of it is not good for you. Getting 30 minutes of sleep between assignments or study sessions work wonders. I would love to say to not stay up all night, but in reality it does happen so why not find an alternative? Keep a full water bottle by your side, ease off of the coffee and energy drinks once in a while, and you'll be good to go.
6. Remember to breathe. You'll get through it and before we all know it, the summer is here and there's less stressful things to worry about– like getting a tan or being able to go to the beach.
The finish line is so close, we can all taste it. In the blink of an eye, the class of 2015 will have graduated and everyone gets to go home and enjoy life a little more.
Happy studying and good luck!