One of the main reasons The College of Saint Rose really appealed to me, outside of the community of course, was the immense amount of new opportunities that I knew that I HAD to take advantage of. I'm only a sophomore, but I have already participated in a lot and my decelerator is nonexistent at the moment.
My name is Michael Aurrichio and like I said earlier, I'm a sophomore here at the College. I'm a childhood education major with a concentration in English, so it should come to no surprise that I enjoy writing. I have two different jobs on campus. One of my jobs on campus is as a tour guide. I do not feel the need to explain to you what a tour guide is.
My other job title is "Online Ambassador". This is something I constantly find myself explaining. Online ambassador is my work study position. I'll work in either the Public Relations building or in Scanlan Hall, which is the undergraduate admissions building.  I do various jobs within my title. I monitor the class of 2017 Facebook page. Last year, I had a vlog series called "The Fresh Perspective", in which Lindsey Kopet and I talked about our experiences as freshmen here at the College. I also mess around with Google Analytics, which is an absolute blast!
I've been an online ambassador almost as long as I've been here and I absolutely love it. I have had several opportunities to be in front of a camera as well as behind it. I almost came into college as a communications majors so I'm glad I'm still in touch with that side. I've actually been in several videos such as "You know you're a Saint Rose Golden Knight…" and "Knight Light". I might be in another video series soon so keep an eye out for that!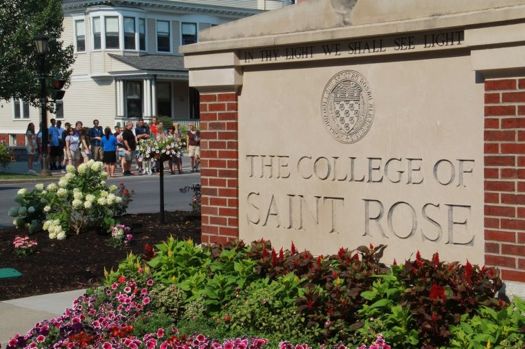 Well in this blog series, I'll be talking about the many experiences I've had so far. They'll range from sports experiences to jobs to events and so on and so forth. I'm very excited to let you into my life so enjoy! 🙂
Follow me on Twitter: @OA_Aurrichio!